Selecting the roofing material will be one of your most important decisions when choosing different roof replacement options.
You should be certain you're picking the best roofing option for your house. Therefore, you must explore your alternatives and acquire as much information as possible about them. To get you started, here are the eight popular replacement options for your roof for homeowners in 2022.
1. Shingles (Asphalt, Composite, Fiberglass)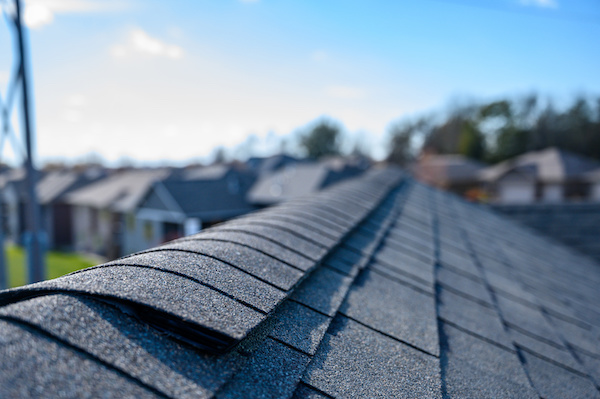 Nearly 90% of houses in the United States utilize composite asphalt shingles since they're resilient, simple to install, and inexpensive.
The price of installing composite shingles or asphalt shingles ranges from $1.50 to $5.00 per sq.ft., or around $8,000 per roofing project. They have a thirty-year lifespan and are recyclable into pavements.
Manufacturers combine asphalt, mineral composite, and fiberglass to create hues such as brown, blue, gray, red, and green. Nevertheless, their hue will gradually fade because of sunlight exposure. The quality and color will appear differently for three-tab shingles and architectural shingles.
Pros:
Easy to maintain
Cost-friendly
Performs well in all weathers
Easily accessible
It comes in different colors
Recyclable
Cons:
Limited lifespan
Color fades when exposed to the sun
3-tab design susceptible to wind damage
2. Metal Roofing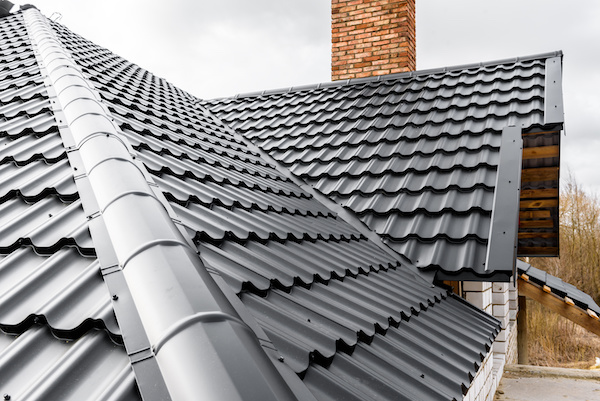 A standing seam metal roof appears to be a contemporary option, although it's been available since the 1800s. Metal roofs made from Metal shingles and sheets remain a popular option since zinc and aluminum are low-maintenance, inexpensive, lightweight, and attractive even as they age.
Standing seam metal roofing could endure up to eighty years, and prices range from $6 to $14 per square foot, based on their material and design.
Two options are available: sheets and shingles (also known as panels) with a 'standing seam' connection. The metal could also be pre-treated using sealants.
Pros:
Easy to maintain and lightweight
Recyclable
Long-lasting
Can resemble an asphalt, wood, or slate roof
Range of colors
Cons:
Needs special labor for installation and proper maintenance
Requires soundproofing to lessen noise
Could warp or produce ripples if installed improperly
3. Clay Tiles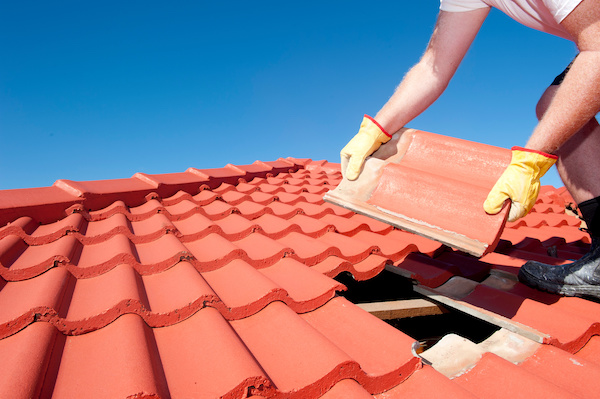 Clay roofing made from clay tiles are among the most prominent and common roofing materials globally, stretching back about 5,000 years to the glazed ceramic rooftops of China. They cost up to $18 per square foot and have an average lifespan of 50-100 years. You can select from various clay roof replacement options, including Scania, French, Spanish, etc.
Although costly to install and fix, clay tiles outlast nearly all other popular roofing materials. Houses with a tile roof are prevalent in regions such as Florida and Southern California because it is ideal for hot weather, can withstand winds that reach around 150 miles an hour, and is highly fire-resistant.
Pros:
Reduced maintenance
Excellent curb allure
Built with natural materials
There are brown, gray, red, or terracotta hues
Controls temperature within the home
Cons:
Impact-vulnerable
Can necessitate specialist workforce for installation and regular maintenance
It might require additional structural strength for its weight
4. Slate Roofing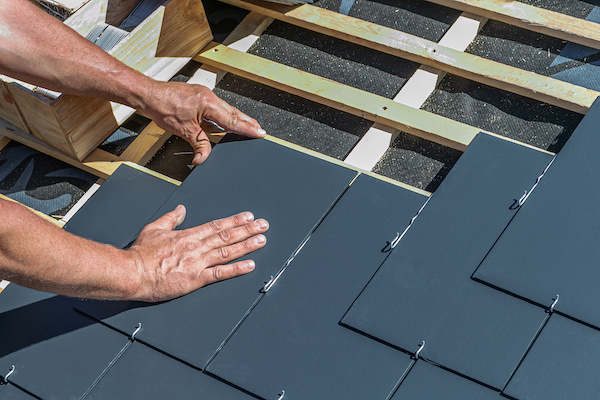 Slate tiles are a resilient and popular roofing material that costs $9 to $20 per square foot. It has a maximum lifespan of 50- to 200 years. Besides being fireproof and resilient to harsh temperatures and severe winds, it also withstands impact from twigs and hail.
For slate roofs, You can select between genuine, quarried natural slate and artificial options such as bituminous styles and fiber cement slate. Synthetic slate is significantly less expensive than natural and has many of the same features.
Pros:
Longevity
Reduced maintenance
Various colors, including red, blue, gray, green, and brown
Cons:
Pricey
It might require additional structural strength due to its weight
5. Green Roofing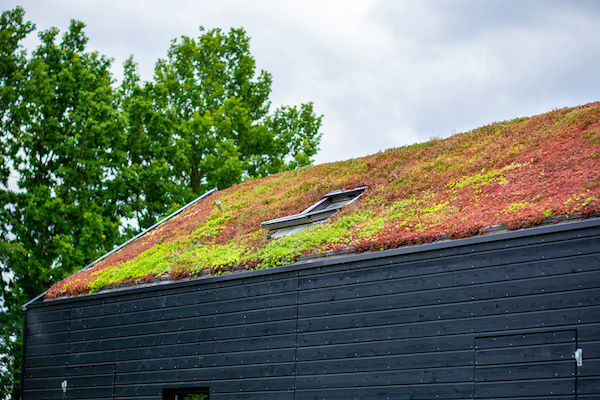 Green roofs (or live roofs) use pollinator-friendly plants such as native wildflowers and grasses. They range from $10 to $25 per square foot to build and have numerous advantages, including minimizing rainwater runoff and mitigating excess heat outside the house. Typically, green roofs endure 30 to 50 years.
Green roofs are well appropriate for eco-conscious individuals.
Pros:
Eco-friendly
Long-lasting
Cons:
Needs specialized workforce
Require water maintenance and gardening
Requires additional structural strength for water and weight
6. Wood Roofing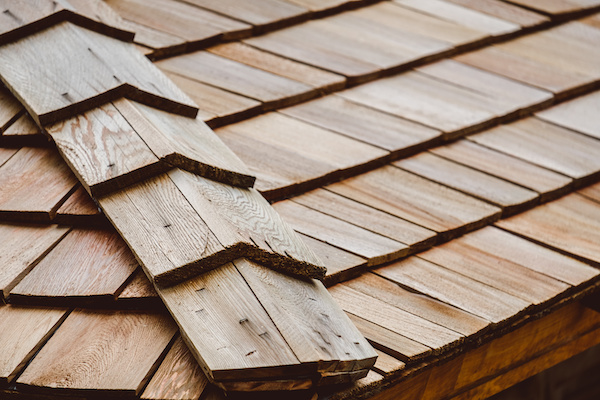 Wood roofing matches nicely with anything, ranging from Tudor or Craftsman homes to Cape Cod cottages. They begin as 'sandy brown' and turn to silver with age.
In dry weather, wood roofing could endure up to 50 years, but you must maintain it in fire-prone regions such as California. Wet areas, like those on the East Coast, accelerate the deterioration of wood roofing owing to water damage.
Pine, cedar, and redwood are typical wooden roof replacement options since they repel insects. The most common wood roofing is Cedar shake, which costs between $5 and $7 per square foot, on average.
Pros:
Exterior attractiveness
Natural material
Cons:
Costly maintenance
Easily affected by decay, water, mildew, and mold
You might need to treat it with chemical preservatives and fire retardants
7. Concrete Tile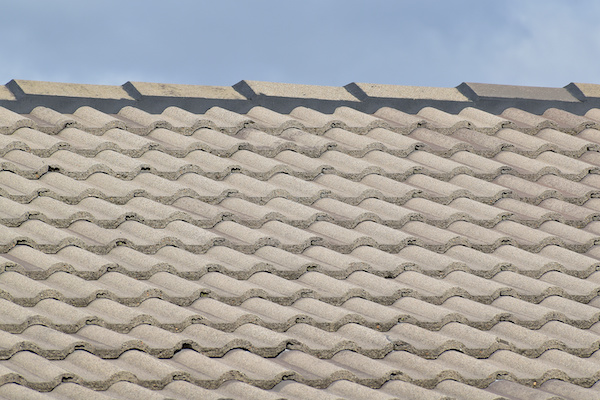 Concrete tiles are another perfect alternative for homeowners who desire the appearance of tiles. This roofing is made of water, cement, and sander, subjected to extreme pressure and heat. Most people love them because of their durability. They can endure at least 50 years with proper care, and installation costs between $20 to $245 per square foot.
Pros:
Durable
Curb appeal
Longevity
Fire-resistant
Cons:
Costly
Requires additional structural support
Poor weather resistance
Solar Shingles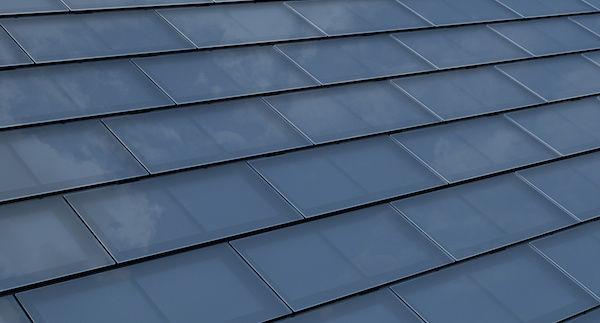 Solar shingle is one of the latest roofing materials available. An expert roofer in Building-Integrated Photovoltaics (BIPV) must install it.
While this roofing could perform well for 2-3 decades, this sustainable energy solution is a costly investment. Installation costs vary between $21 and $25 per square foot. Nevertheless, the roof could increase your home's worth by about $15,000.
Pros:
Generates sustainable, useful energy for your house
Increases resale value
Cons:
Modest maintenance
Needs specialized labor for installation and maintenance
Requiring additional structural strength for wiring and weight
Final Thoughts
If you're dissatisfied with the look and functionality of your old roof, you can opt for roof replacement. Adding a new roof to your home can improve its aesthetics and raise its value. Regardless of the roof replacement options you pick from the list above, you'll unlock excellent service and protect your property for decades.