Unlike repainting or replacing light bulbs, installing a new roof is a significant decision and a good investment. Even if it isn't as popular as a home renovation project like interior works or remodeling, installing a new roof has numerous benefits. Not only does help in improving curb appeal, but it could also boost its resale value, making it easier for a real estate agent to get the full asking price.
But does a new roof increase home value? Basically, the return on your investment isn't always as straightforward as you'd assume, and you might not even recuperate your invested cash.
There are several variables to consider when deciding whether to invest in a new roof. Check out this post for a detailed look into these factors and many more.
How Does Your Roof Impact Home Value?
Considering the fundamental purposes of a roof, it is logical why roofing has such an impact on a home's overall worth.
A roof is a lasting umbrella that shields against rain, snow, hail, sun, wind, and other elements. Whether you have an asphalt shingle roof or a metal roof, your roof can also serve as a thermal barrier, which insulates by keeping the heat during winter and cool air throughout summer.
However, these are not the only functions your roof can provide. Here are some other benefits.
Well-Maintained House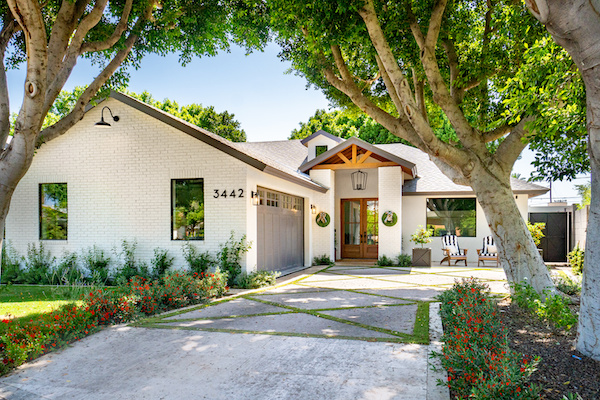 Whether you have a metal roof, an asphalt roof, or a rustic slate roof, a renovated or new roof also improves the exterior look of your property, and any property agent will emphasize to you how important curb appeal is. Therefore, even if your property has an exceptional interior design, a deteriorating roof will repel prospective buyers.
A new roof conveys the notion that the house is well maintained and reassures potential buyers that they have nothing to worry about. Home buyers have keen perceptions in regards to any flaws. They view all these concerns as costly tasks they must complete after purchasing the property.
Nobody will want to pay a premium price for your property if they believe there is still more to mend and repair.
Better Return on Investment
Does a new roof increase home value? Typically, the return on investment for new asphalt or metal shingle roofs is approximately 60%. According to the 2022 national average, it could raise the resale value of your property by around $18,780.
Thus, even if you don't receive the entire return on investment, you should still contemplate this home improvement project. Remember that an old roof might negatively impact your home's value and selling potential.
Roof Repair vs. Roof Replacement: What Should You Consider?
Replacing your roof is neither simple nor inexpensive. The process requires demolishing the entire structure, from the deck to the roof, before installing new roofing materials. It's an activity that the average homeowner dislikes as it can be expensive.
But, if you believe your existing roof will pose issues while selling your property, consider replacing it before listing.
Nevertheless, there are occasions when roof repair is preferable to replacement. If only a few problems exist, you don't need to spend more money and time replacing the entire thing.
Instead, consider contacting a reputable roofing contractor for assistance in deciding which option is ideal for your home. They will examine your roof and offer the appropriate solution.
Here are three key elements to consider.
Roof's Lifespan
When choosing between a simple shingle replacement and a roof repair, there are several factors to consider. Initially, you should determine the roof's lifespan. If the roof reaches its life span, it will begin to show degradation and aging. Therefore, total replacement is preferable to ongoing maintenance.
Roof's Damage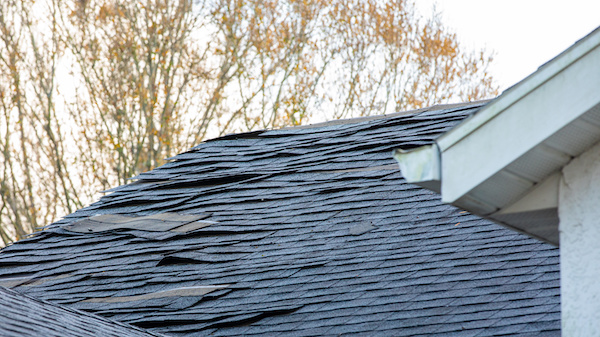 Next, you must assess the roof's age and the severity of roof damage, like looking for leaks, cracks, or dealing with a sagging roof. You may opt for a straightforward repair if your old roof has minor problems, a partial re-roofing, or a tear-off roof replacement to install new roofs.
If you have a roof with asphalt shingles or wood shingles, replacing shingles will be an easier repair. For metal roofing, repairs might be difficult and a full roof replacement could be more beneficial in the long run.
Long vs. Short-term Value to Your Home
When considering the value of a new roof to your home, you should also contemplate the short- and long-term benefits.
Installing a new roof adds to the aesthetic appeal of your property. It modifies the home and enhances the outdoor space, which is essential if you want to sell your house. For some homes, this alone justifies the expense.
Modern roofing materials are significantly more durable and offer more design possibilities. Therefore, you can enjoy the enhanced appeal and value of your home for at least 20 years with fewer problems.
Other Advantages To Consider for Home Sellers
While you might not get a total financial return, a new roof will boost the marketability of your property, shorten its stay on the market, facilitate negotiations, and elicit attractive bids.
It isn't always necessary to consider resale value.
If you don't plan on selling your home, roof replacement will offer your household numerous advantages.
Energy Efficiency: Homeowners opt for roof replacement for increased energy efficiency. The holes and creases in your roof allow cold and hot air to enter your home, resulting in huge energy loss.
Air Quality: A new roof preserves the indoor air quality of your house. It prevents moisture and leakage, which promote mold growth.
Property Safeguard: A new roof will come with a new guarantee to safeguard your property. Once installed, its condition will no longer require continual attention. Its warranty will cover any necessary repairs.
Should You Replace Your Roof Before Listing Your House?
Before listing your property, you must confirm that all maintenance projects and repairs, such as roof replacement, are complete. Again, whether you need a new roof depends on your current roof's lifespan, the degree of damage, and your location.
If you believe your existing roof will hinder the sale of your property, you should replace it before listing. Your new roof will likely offer several advantages, including improved home value, higher bids, and a quicker selling time.
Does a New Roof Increase Home Value
Yes, there's no doubt that a new roof will improve your home's value. However, if you want to sell, remember your return on investment will probably not be 100%, but it will be worthwhile. It's not a simple undertaking, and it will likely be expensive.
Before deciding whether to continue with a roof replacement, you must evaluate how it will impact the selling process. To ensure you make the right decision, you should speak to a contractor. They will assess the state of your roof and determine whether you require simple repairs or a full replacement.